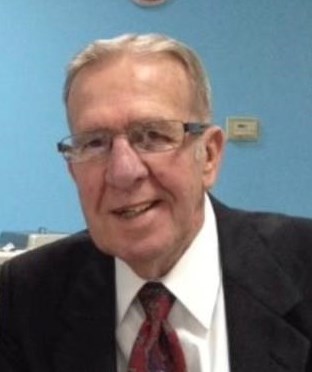 Kenneth A. Cox, Sr., 87, of Terre Haute, passed away on Tuesday, February 23, 2021. He was born in Fontanet to Paul and Essie Runnels Cox.
Kenneth is survived by his son, Kenneth Cox, Jr. of Cocoa Beach, FL; his daughter, Yvonne Cox of Terre Haute; and grandchildren, Kenneth Cox III of Jacksonville, FL, Katherine Cox of Cocoa, FL, Jesse Brown of Terre Haute, and former daughter-in-law, Karen Henderson Cox of Cocoa Beach, FL.
He was preceded in death by his wife, Margaret Heavey Cox; his parents; and three brothers, Paul Cox, Donald Cox, and Richard Cox.
Kenneth proudly served in the United States Navy aboard the aircraft carrier USS Randolph. He was a retired pipefitter from Plumbers and Steamfitters Local 157. Kenneth was a member VFW Post 972, American Legion Post 104, Elks BPOE Lodge 86, and a Freemason with the Rosedale Lodge. He was also a member of the Zorah Shrine, in which he and his brother, Paul, helped transport children to the Shriner's Hospital in St. Louis.
Visitation will be held from 4 to 7 p.m. on Tuesday, March 2 at Roselawn Funeral Home. Graveside services will be held at 1 p.m. on Wednesday, March 3 in Roselawn Memorial Park. Fond memories and expressions of sympathy may be shared at www.roselawnfuneralhome.net