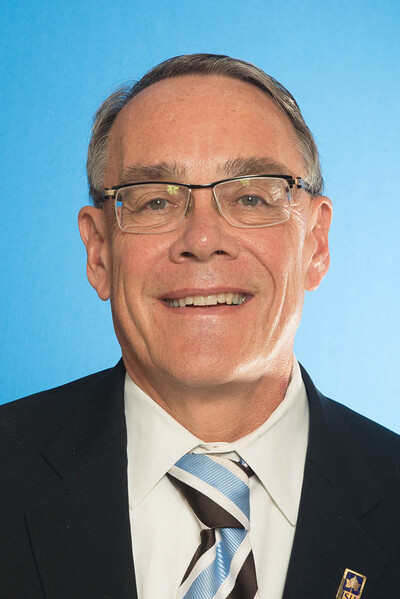 B. Curtis Wilkinson, who practiced law in Terre Haute for 50 years and served on numerous civic and non-profit boards, died at his residence on Saturday, September 17, 2022. He was 75. He was the managing partner at Wilkinson Goeller Modesitt Wilkinson & Drummy, LLP, Terre Haute, a firm where he first served as a law clerk and then joined as an associate in 1972.
Born in Pomona, California, on July 29, 1947, Mr. Wilkinson spent most of his youth in Linton, Indiana, and graduated from Linton-Stockton High School. He was active in Scouting and earned both Eagle Scout and the Order of the Arrow, along with its highest award, the Vigil Honor. He was awarded a baccalaureate degree at Indiana State University in 1969 and enrolled at Indiana University's Maurer School of Law at Bloomington from which he was graduated, with distinction, in 1972.
His early law career focused on litigation and general corporate representation. In the mid-1980s Mr. Wilkinson was engaged by Union Hospital to serve as its primary legal counsel, a representation that continued for the remainder of his career. During a time of substantial change in health care law, Mr. Wilkinson was an adviser and counselor on a wide range of issues and was involved in the creation of Union Health System and the construction of a new acute care hospital.
Because of his interest and expertise in health care law, Mr. Wilkinson served on the boards of the Visiting Nurses Association and Hospice of the Wabash Valley, also assisting in their ultimate merger, as well as board service for the former St. Ann's Clinic (Wabash Valley Health Center) and Providence Health Care, Inc. He also served as board member and board chair for both the Indiana State University Foundation and the Greater Terre Haute Chamber of Commerce. In recent years, he was appointed by Gov. Eric Holcomb to the State Employee Appeals Commission. He was a former President of the Terre Haute Bar Association and served on the board and as President of the Country Club of Terre Haute. He was a director of Templeton Coal, Inc. at the time of his death. He was a member of the Strawberry Hill Cannoneers, serving as chaplain.
Curt Wilkinson lived his life and pursued his vocation with great personal integrity and an intense work ethic. He arrived at the office early and was among the last to leave throughout his career. He was a passionate advocate for his clients, especially for Union Hospital, and he drew satisfaction from being a part of Union's enormous growth and success over more than three decades in its service. His dedication to a law firm that bears his name represents the hallmark of his career—he was affiliated with the firm for five decades and was very proud to have been a lawyer for 50 years.
Curt and his wife, Leslie, raised two children in Terre Haute and took pride in their academic achievements, careers, and families. Family time, especially with the addition of grandchildren, was of great importance. He was devoted to many pets over the years. He is loved and missed dearly by Gus and Blue, his faithful canine companions.
Mr. Wilkinson is survived by his wife, Leslie; his daughter, Molly Chavers and her husband, Adam Chavers, of Indianapolis; his son, John C. Wilkinson, and his wife, Christine Wilkinson, of Alexandria, VA; by three grandchildren, Jackson Wilkinson, Weezie Chavers, and Rylee Wilkinson; his sister, Carol Jacobs, of Cincinnati, and in-law family, Gail Schultz and Jeff and Suzanne Krieble, of Terre Haute, Brent Krieble, of Bloomington, and Barry Krieble and Machelle Lamonaca, of Tuscon, AZ. He is also survived by a wealth of nieces, nephews, cousins, friends and colleagues.
He was preceded in death by his parents, Bernard Curtis Wilkinson, Sr., and Betty Bare Wilkinson, Dr. William W. (Jack) Krieble and Helen Templeton Krieble; and beloved brother-in-law, Richard J. Schultz.
The family will greet friends from 4 to 7 p.m. (EDT) Friday, September 23, 2022, at Callahan & Hughes Funeral Home, 605 S. 25th Street, Terre Haute. A funeral mass at St. Joseph University Parish, where Mr. Wilkinson was a devoted parishioner since college, is scheduled at 1 p.m. (EDT) Saturday, September 24, 2022.
Friends and colleagues are encouraged to consider making gifts to the Indiana State University Foundation, 30 N. 5th Street, Terre Haute, IN 47809, to support the B. Curtis and Leslie Wilkinson Presidential Scholar Fund (www.indstate.edu/give/) or the Union Health Foundation, 1606 N. 7th Street, Terre Haute, Indiana, 47804 (https://www.unionhealthfoundation.org/make-a-donation/) to support scholarships for medical professions. Funeral information and tributes may be found at www.callahanandhughes.com